Blogs
Azure Cybersecurity Framework for Countering security threats in Modern Remote Workplace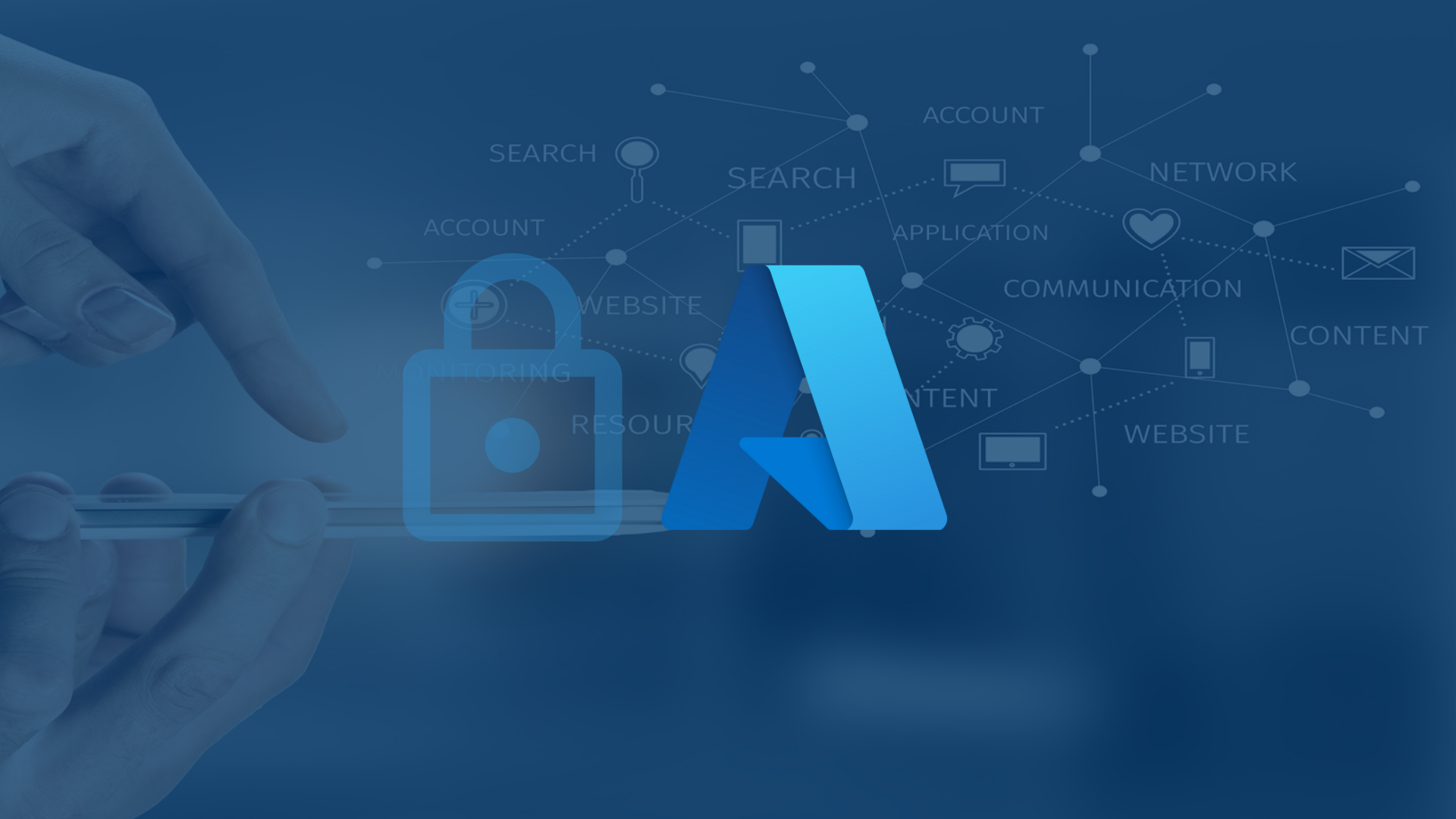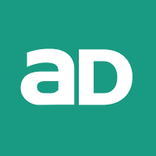 Adfolks
Cloud,
Azure,
Security,
Azure Cybersecurity Framework for Countering security threats in Modern Remote Workplace
GOVERNANCE & OPERATIONAL INSIGHTS IN THE MODERN WORKPLACE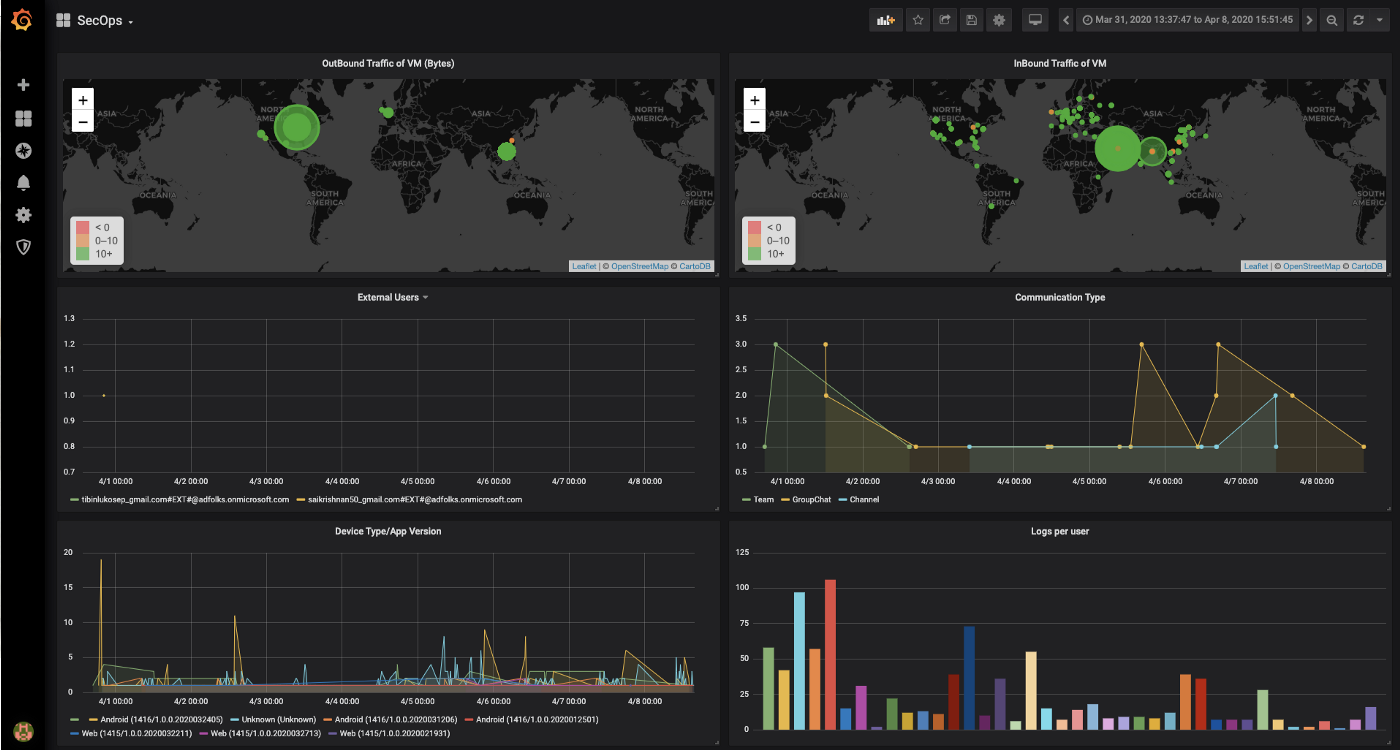 Business continuity management is an established process that helps your business overcome a crisis. However, pandemics like COVID-19 are straining the BCM initiatives that exist in every organization.
One of the best corporate defense mechanisms is to prevent the spread of disease in the workplace is a comprehensive remote work strategy. It ensures that all users can safely access the tools they need to work remotely.
IT managers across industries reacted in real-time to companies regarding remote work. And this despite the various security challenges they are likely to face to support work from homework solutions. Majority of the organizations are using remote workplace tools such as Microsoft Teams, Microsoft WVD and other VDI offerings to work collaboratively from home.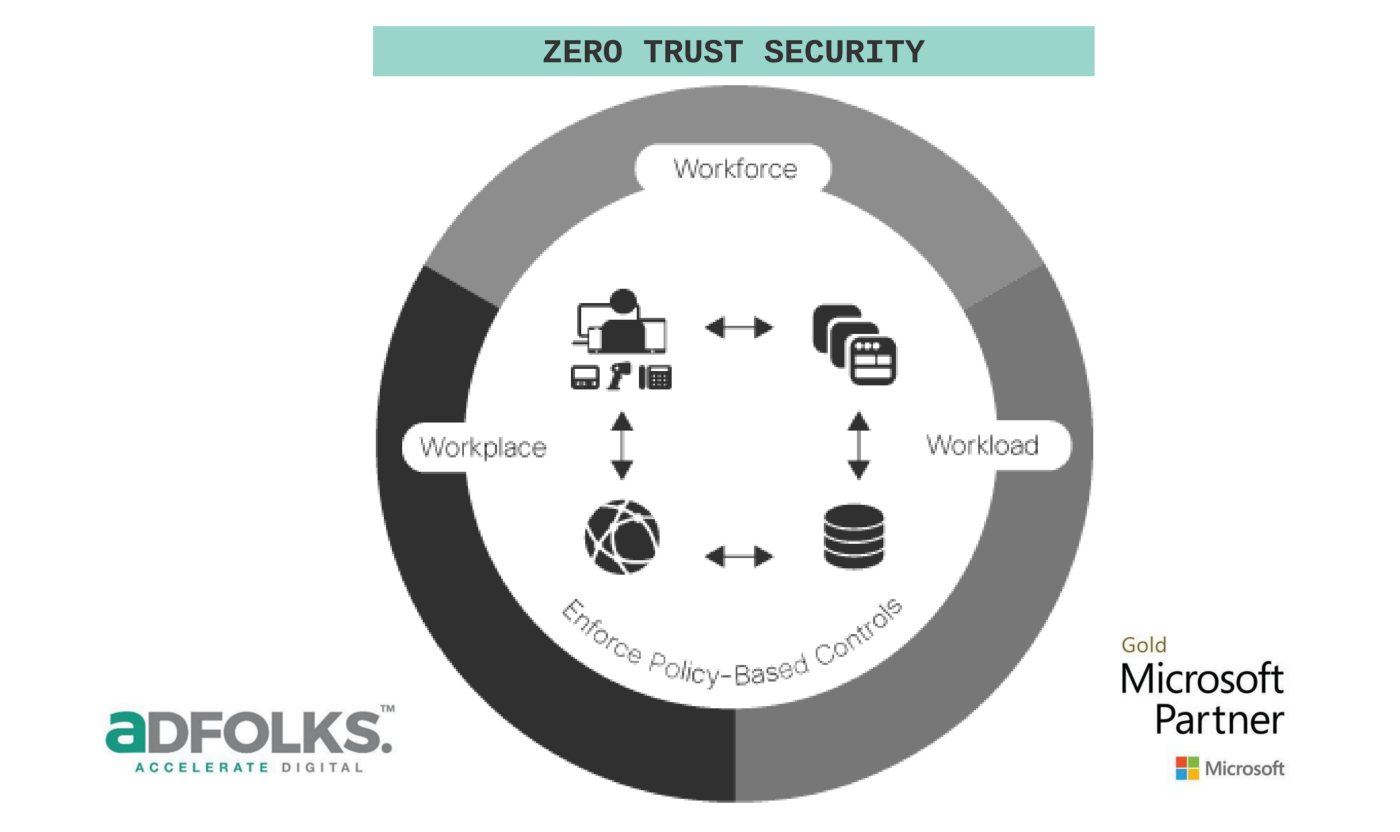 Embedded in the theory of "never trust, always verify", Zero Trust is a tactical initiative that helps avert data breaches by purging the concept of trust from an organization's network architecture. Zero Trust is devised to safeguard modern-day digital environments by leveraging network segmentation, inhibiting lateral movement, providing threat prevention in multiple layers, and simplifying user-access control.
Adfolks is built on a long-term partnership with Microsoft and offers various VDI deployment options in Microsoft Azure, including virtual desktop, data and network applications, and zero-trust security offerings to protect the modern remote workplace.
How Adfolks defends attacks?

"Adfolks breaks the zero trust model into application, end devices/nodes, infrastructure and analytic services, without a firewall machine acting as an impostor between and among all devices communicating on an internal or external network."
Adfolks strictly enforces access control through a policy of least privilege. This involves identifying users and systems and overtly providing access to trusted applications, networks and data instead of employing blanket privileges.
Organizations just need an Azure Active Directory, an Office 365 account, subscription to Azure Log Analytics, and Logic Apps for transferring log from Office 365 to Azure Log Analytics to be able to monitor and secure the remote workspace that is being provided to their employees within a week's time.
Customers can deploy and send workloads to the Microsoft Azure cloud platform, reduce IT overheads and increase efficiency. Adfolks will help the Sec and Ops team to monitor the operations as well as security of the remote workspace, and thereby add immense value.
Organizations using Microsoft Remote Workplace tools such as WVD and Teams can secure and track the use of these tools using Azure Sentinel. The logs from these tools can provide a better understanding of how the employees are making use of the remote workplace that is allotted to them and help find the anomalies. Adfolks ensure the protection of organizations' virtual desktop infrastructure from zero-day vulnerabilities and advanced attacks.
Adfolks delivers,
A set of use cases to help the organization secure and analyze their employee's workplace
Intact VM integration ratios — zero increase in cost and complexity
Intelligent threat hunting with the help of Azure Sentinel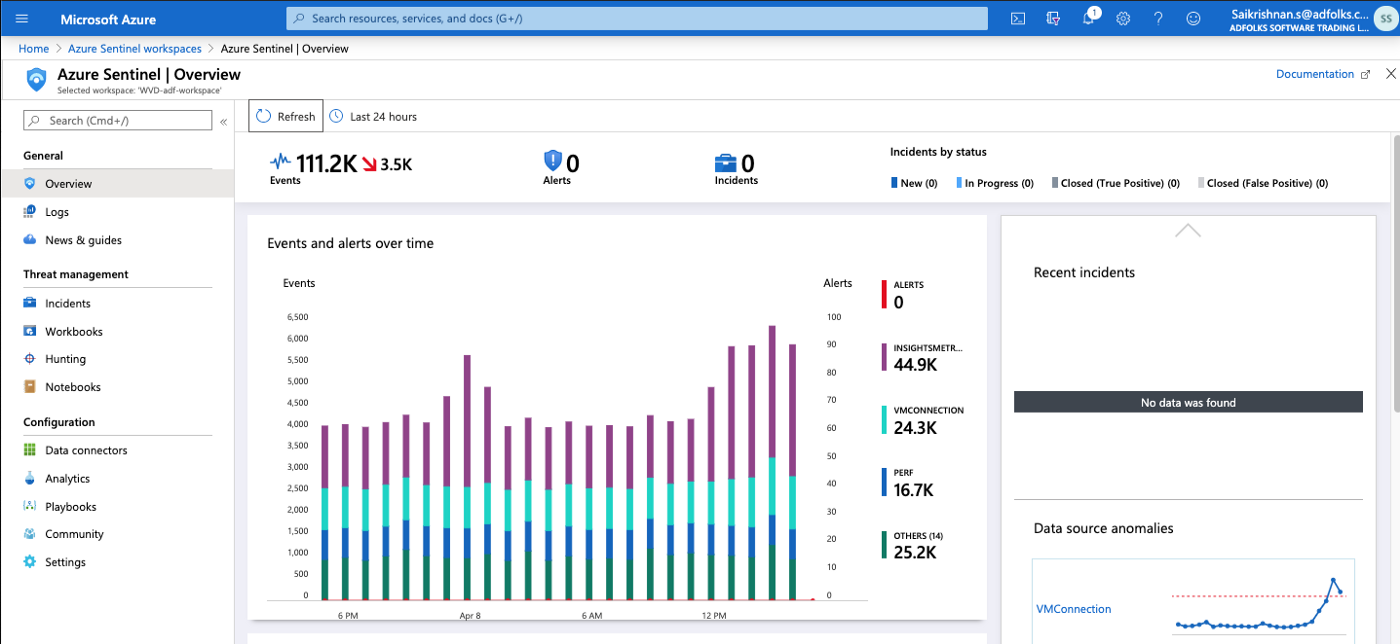 A SecOps dashboard on top of Grafana will provide profound and interesting insights of the data
Assistance in establishing incident alerting with the help of Azure Sentinel
Assistance in implementing specific customer-specific use cases
Resource utilization and user activity monitoring dashboards as an add-on
Adfolks utilizes SOAR technologies to capture and aggregate vast amounts of security data and alerts from a broad variety of outlets. SOAR assists human and machine-led research, as well as the standardization, automation, and integration of threat detection and remediation.
" Zero-Trust in Remote Workplace" by Adfolks provides a comprehensive, lightweight and optimized solution for the security of VDI environments. It enables IT teams, to reap the benefits of VDI, without compromising the organization's security structure."
Looking for reading more?
Here are interesting titles you may link!